A dirty secret in the agency world is that many agencies, even those with capabilities in house, end up farming out some of their own marketing. This is especially true of website and content development.
It always starts with good intentions, but agency websites are complex, they are time consuming, and there's an opportunity-cost in billable hours. Often the hour spent tweaking your own site is found at the fringes of your day – and it gets perpetually bumped for paying work.
Time + Space has been evolving our brand slowly over the past year or so, and it's culminated in a re-skin of our site. (If you're reading this, you're witnessing the results, firsthand).
The process was not absolutely flawless. But it employed best practices and talented partners. And, it will likely sound familiar to many of you.
We do this sort of work for clients on the regular, but can say little publicly about that work, because the back-end thinking is proprietary.
Here are seven key things we always recommend to clients when evolving brands (and how they related to our process).
1. The Go-No-Go Decision
It often starts as a tickle.
Clients ask themselves things like: "Do we need to order business cards that look a bit less boring?" or "Our website doesn't have a place to feature our new products". Those small needs can avalanche into costly and time-consuming brand redevelopment.
You CAN focus on the immediate need and provide patches to your current approach. There's absolutely nothing wrong with that. But eventually, as your client needs, your brand, your offering, and technology changes - drastic measures are required.
Defining your core need and WHY you're proceeding is essential. This clarity helps to identify all the affected areas of your decisions early – so that you're doing the work in an orderly and more efficient manner. If, while defining your need, you determine that it's not central to business success, patch the problem and devote your energy to something that is.
The canaries in the coal mine for Time + Space were two-fold – and were pretty serious:
Process simplification

: We needed a simplified template for our internally produced materials. In an employee survey, it was commonly stated that the time spent formatting our PowerPoint materials was too significant. We were seeing this in productivity rates of the staff – where they were spending valuable hours doing less-than-valuable and frustrating work. We had a template from which to draw, but it was "fiddly" and as such, the standard output was becoming inconsistent.
Miss-matched brand persona:

While our logo was well-liked, we heard statements from clients and staff about the incongruity of our brand colours & branded materials to our true selves.
Inconsistency, inefficiency, and incongruity are no-nos for any organization, but especially for a marketing firm. We chose to act.
2. Be Honest and Inquisitive
If you're starting afresh, don't presume anything.
Ask yourselves (the staff, your clients, your partners, everyone you can) tough questions. Not all companies have figured out the "Why" of their business – but you need to understand your competitive landscape, how you compete, where you're going, and how you'll likely get there.
There's no use building a brand that doesn't reflect you, your clients' needs, or the direction of the business. Doing so will lead you to a redo in short order.
3. Give it a Life
Branding is subjective. We do see startling rights and glaring wrongs from time to time – but most work should strive to be continuously better.
Good marketing is good because it's relevant to the target, it's on strategy, and on brand. When you're actually IN the brand, determining what's right – and divorcing yourself from the day-to-day minutia – can be difficult.
We always recommend personifying the brand. Who are he/she/they?
Putting a face on it (a celebrity, for instance), can be directive for the creative team and can help decision makers in their approval process (and possibly push their limits a bit further than they normally would.) Developing a persona puts life to a list of characteristics. It helps with the sniff test and allows to add in flesh and bones.
We asked staff, partners, and clients the age-old questions: If Time + Space were a person, who would they be? How would they dress? How'd they behave at a party – are they the social butterfly, the organized host, or wallflower? Where would they live? What would they do with their free time? Are they funny? Bookish? Extroverted?
The result painted an organic, high-touch, and sophisticated character. This was a bit at odds with the playful, yet inorganic and complex brand systems with which we were working at the time.
And, in the interest of transparency, we'll tell you that we boiled ourselves down to a combination of Meryl Streep, Liam Neeson (before the racist remarks…. yikes), and Pepper Potts (aka: Gwyneth Paltrow) of Iron Man fame. (Fun Fact: The most common celebrity that clients self-reference for a brand descriptors is Matt Damon. How you like them apples? When they describe themselves as Damon, we know to probe further…)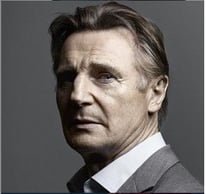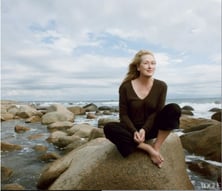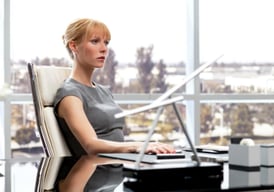 We had some debates on this combination of characters. "Does this mean we're old old?" Our answer: No. We're established, we're competent, and if Liam Neesen recommended you invest more of your marketing dollars in a new channel, you'd sit up and listen, right?!
We then created mood boards to envision this love-child's lifestyle.
They'd live in an elegant, stylish, secluded, and livable space. An inspiring retreat from their day to day.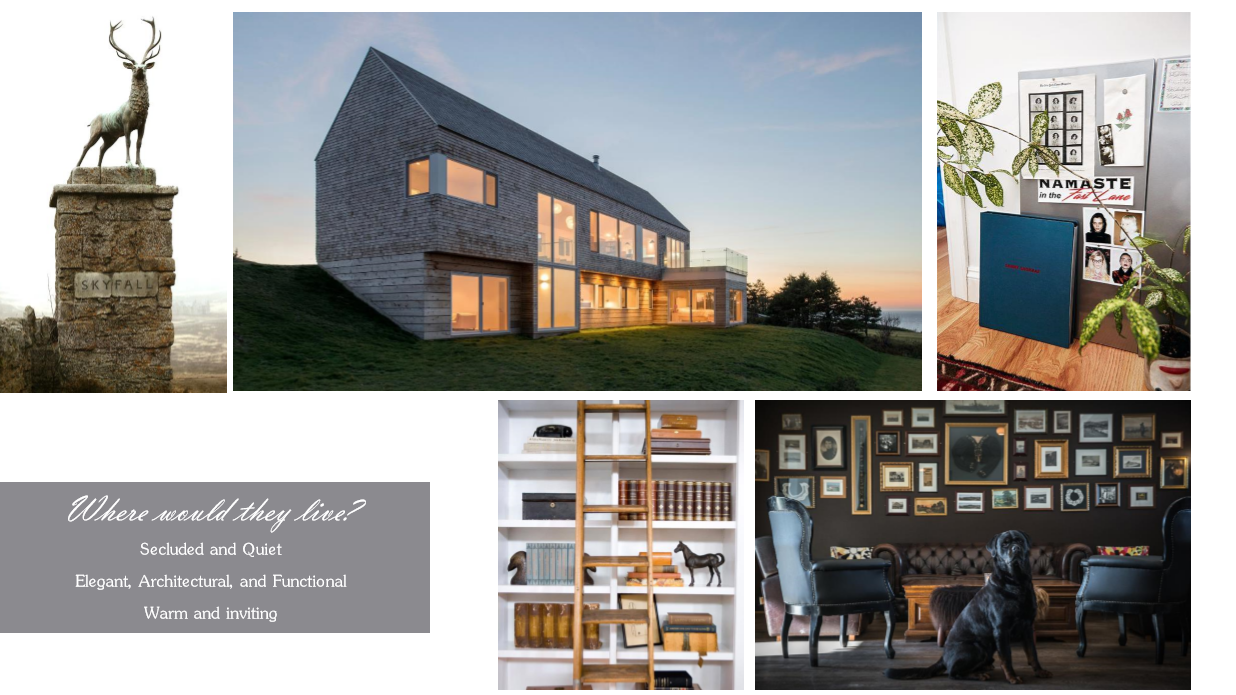 They'd wear natural fibers, classic cuts, and tonal colours.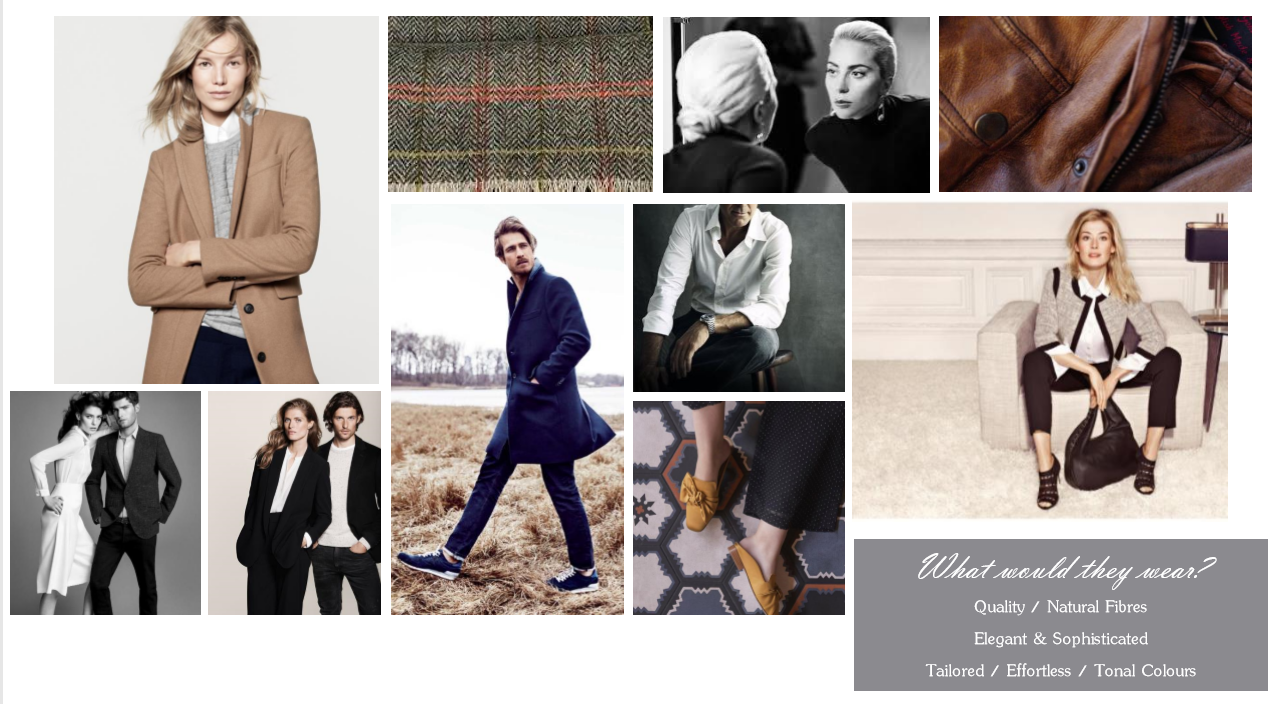 And in their spare time, they'd perform unexpected physical accomplishments (…not Pepper Potts turning into an inferno superhero, per se – it would be more along the lines of distance running or hot yoga). They like a dinner party, not a mosh pit. They are happy in small gatherings, but just as happy to spend time in the outdoors or reading a book.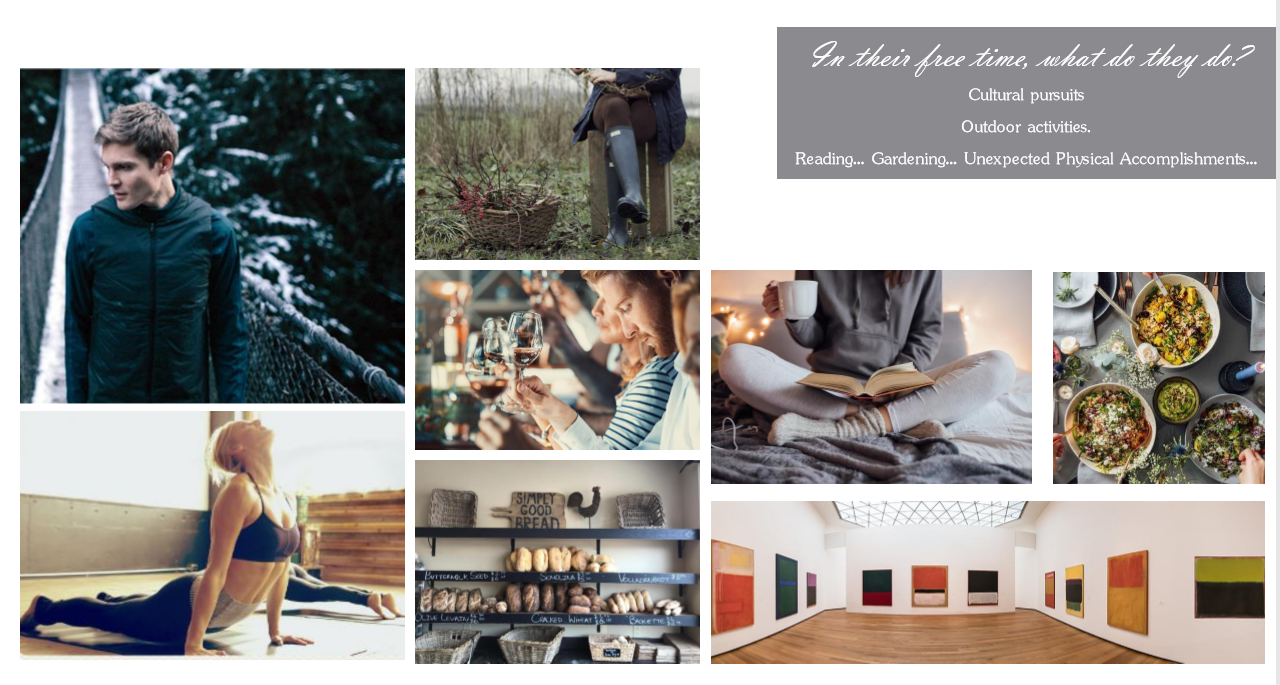 4. Let the Experts Have Some Fun
And this is where the linear thinking needs to be swallowed up by creative minds.
It's tough, there's no doubt about it. We all want to tweak. With marketing, it's hard to control those urges because it's fun and we all have a bit of a flare for it. But – if there are too many cooks in the kitchen during the executional phase, the brands start to appear cobbled together and lose what makes them truly special. To do it right:
Hire great people

Brief them well and make your needs clear (see points 1 – 3)

Let them do the work they're great at.

Step in and put your foot down only if there's something that's truly 'incorrect' or 'misleading'. Not if it 'might-look-better-if-it-was-a-little-to-the-left'.
With our goals, positioning, and persona complete, we were ready to tackle the colour palate.
We fed the direction and the personas / mood boards to our talented partner, freelance designer Kimber Grenier. She pulled it together and recommended the appropriate palate. It was a big departure, but impossible to argue, at this point.
This is where we got back to that website discussion. We armed our concepting team with a creative brief. Brad Dykema and Pierre Tabbiner were hired to make "billboard" style banners for us. These banners (copy driven and laid out in beautiful fashion) would allow us to move away from stock imagery and could set the tone in a bold manner.
Meryl Streep wouldn't say: "Check out our job postings", now would she, darling? But she might say:

Ahh, that's better.
She'd not say: "Read our blog post". But she might say:

And she'd not say: "Please review the other businesses with whom we work". She'd say:

You can see here how the persona helps to gut-check the lines.
Pierre and Brad have crafted a quiver full of lines, ready to be used for different occasions. They're at the ready to produce more, as and when we need them.
Brad also wrote the longer form copy for much of our site, including glamming up statements that can be, let's be honest, a bit dry (like our approach or the case studies preamble).
Tying it all together behind the scenes is Matt Cyr from mSpace creative. With extraordinary patience, he's helped us bring the site and brand to life.
5. Check Back with Initial Goal
In this process, it's important to keep a finger on the pulse of WHY you're doing the work. In each interaction, it's easy to be sucked into the minutia, to lose sight of the purpose, and to start solving problems that don't exist.
Check back on your reason for proceeding.
In our case, efficiency, consistency, and brand alignment were central to the desire for change. Our PowerPoint design, specifically, was problem. Solving that staff need was integral to the process and essential to the likelihood of staff adoption.
Building the template deck was critical. I'll pause here to show our deep gratitude to Supervisor, Client Strategy, Holly Chessman who took on this task. She made sure every click of the button would be worth the effort. It was eye-crossing work, but we've all reaped the rewards in a significantly more efficient, consistent, and standardized deck.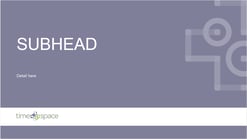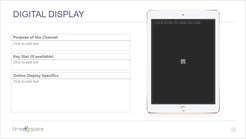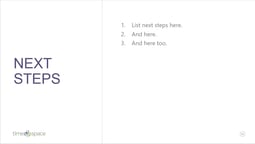 Our technology partner (and client), Bulletproof, ensured that the templates, fonts, and colours were loaded on all laptops – and everyone had quick and easy access to the new materials.
And then we tested and adjusted. For instance, the light blue doesn't print out legibly on some client printers. So, we adjusted how that was treated and when it was used. (Note here… we don't blow up the brand (as described in point 1 of this blog). We merely adapt).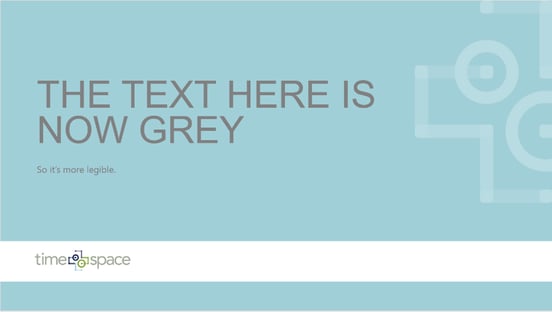 6. Be Open Internally Throughout the Process
For it to be adopted and embraced, your team needs to be a part of the process. They can help unlock the truths of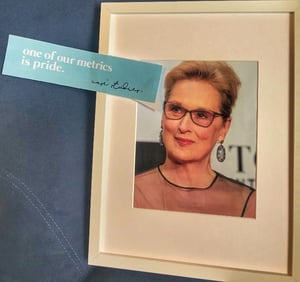 your business – and they can ensure it lives and breathes once it's rolled out.
As noted in the phases above, our team's needs and opinions were sought out in the development of the brand. They've been informed and consulted as the process has been rolling out. And we trickled out this change gradually, unveiling our progress in one-on-one meetings, lunch-and-learns, and in the sassy placement of the lines around the office for early review.
Before we did a full reveal of the final product, the team had an opportunity to play with, test, and adapt to the changes. Introducing change little by little and encouraging the team to participate in the implementation went a long way in putting their minds at ease and getting them to rally behind the change.
7. Rinse & Repeat
Brands are not one and done. They're constantly evolving, and it's important to keep asking questions, growing, and changing in order to stay fresh.
We're fortunate to have so many fantastic partners with whom we can work on various projects. Bringing together the right team for the right job is one of the things we do best for our clients (*note to self, get a line crafted by Brad and Pierre for this…*).
If you're following along, in the past 18 months we've completed a brand house, competitive positioning statement, brand persona, brand colours and standards, internal templates, and a website reskin. With this, you'll see continued evolution through our social channels and into our public facing materials. Stay tuned.
Whether you're considering a simple brand refresh or a total redevelopment, considering these seven steps can help you evolve your brand successfully.
Appendix A: Reminder
For a reminder of what the home page used to look like, have a glance below: