Marketing for the healthcare industry often requires an increased emphasis on sensitivity and trust that is often not present to the same degree in other sectors. Rather than selling products or services, healthcare brands are more likely looking to raise awareness or spread information on a particular topic that pertains to their organization. We saw this more recently through COVID-19 campaigns around handwashing or more generally, with cancer awareness and disease prevention campaigns. 
Some of these awareness campaigns have been so successful that they are universally known. The Movember Foundation campaign is an annual occurrence and encourages men to grow a mustache for the month of November in an effort to raise awareness for men's health concerns. The campaign has been hugely successful, with tens of millions of dollars raised each year. In 2021, $110.9 million was raised globally, with $24.6 million raised in Canada alone and the overall success of these annual campaigns have made the Movember Foundation widely known and demonstrate the impact that well-executed awareness campaigns can do for organizations operating within the healthcare sphere.  And with consumers evermore health-conscious and invested in digital tech, there has never been a better time for healthcare brands to make connections with their audiences. According to Accenture Consumer Research, consumers are "increasingly searching for ways to improve their overall well-being since the arrival of the pandemic. A staggering 60% of consumers are more health conscious, and 1 in 2 consumers are exercising more."
Campaign Planning
Mapping out the scope of your campaign will require identifying the overall objective(s). Is your brand looking to create a general awareness campaign with the goal of creating visibility for your organization? Or is there a specific initiative or issue you wish to highlight? The campaign goals you set will help inform you of the audience you want to reach, and from there, you will need to find the best way to reach them and meaningfully connect with them.
This is where the use of psychographic data, combined with more general, demographic data, is important. Determining where your audience can be reached is necessary to ensure that your messaging will be seen. However, to have it resonate and be impactful, you need to understand how your audience thinks and behaves. Identifying the macro and micro factors that affect your audience and their decision-making, lifestyle, values, concerns, and outlooks is key to getting the strategy right.
Trust is a Must
It is vital to understand the importance of trust and ensure that your audience feels a sense of it when interacting with your campaign and overall messaging. It should come as no surprise, but when more than 15,000 adults in 15 countries were asked what industry they felt trust to be of the greatest importance, the results were overwhelmingly in favour of healthcare, with 1 in 2 adults placing it as number one.
Luckily for healthcare brands, overall consumer trust in the healthcare industry remains relatively high. The Edelman's Trust Barometer reports that 65% of consumers trust in the healthcare industry. During the pandemic, it was even higher, at 76%. This high degree of trust, and potential for even greater consumer trust, as evidenced by the pandemic, means that brands operating within the space can have an easier time setting themselves up for success and positive audience relations. Brands should remember that while consumers may be more trusting in healthcare organizations, the emphasis consumers place on trust for this industry means that expectations will still be high and thorough research and planning will still need to be undertaken.
Digital First
Digital tech is becoming increasingly prevalent in the lives of consumers. We've established that consumers are more health conscious than in the past, and the rise of wearable tech like smartwatches allows consumers to feed this interest by monitoring health and wellness indicators around the clock. As such, many brands within the industry are turning to digital marketing strategies to connect with these consumers. According to McKinsey, "As recently as five years ago, the majority of MedTech companies (65 percent of the survey sample) spent no more than 20 percent of their marketing budget on digital marketing. However, by 2020, most of the companies surveyed (84 percent of those based in the United States and 74 percent in the EU5) had shifted more of their budget to digital marketing." When it comes to the mediums of choice for many of these companies, it's social media, with 82% of US brands and 76% of EU brands utilizing these platforms to launch their marketing campaigns.
Social Media
Social media is an invaluable medium for many marketing campaigns, and healthcare campaigns centered around generating awareness can benefit particularly well as a result of the easily shareable nature of social media content. When your goal is to inform people about your organization or a particular initiative, it becomes obvious why social media is so beneficial. The enormous success of the ALS Ice Bucket Challenge is a testament to the power of a solid social plan, and the ALS Association benefited hugely. "An independent research organization reported that donations from the 2014 ALS Ice Bucket Challenge enabled The ALS Association to increase its annual funding for research around the world by 187 percent." The campaign was so successful, it even has its own Wikipedia page.
Although the campaign benefited heavily as a result of organic virality and as such is not easily replicated, healthcare brands can still see tremendous success even if they don't go viral. Getting the targeting correct so that your campaign is put in front of the right audience, with the right messaging, can increase the likelihood that it will be shared by individuals to their own social media, further increasing the reach and overall success of the campaign.
Influencers
Influencers are leveraged as a marketing strategy across many different industries, and although healthcare might not be the one most people associate with influencer marketing, it can be a beneficial strategy, especially if brands are looking to reach younger consumers, who engage less with traditional media.
Consumers are drawn to influencer marketing because of the relatability factor with "thirty percent of consumers say brands that use influencers are more compelling, and 32 percent find influencer content more relatable to their real lives than brands' own advertising." Consumers trust other consumers, and brands that are aware of this can use this to build successful campaigns and drive their messaging home.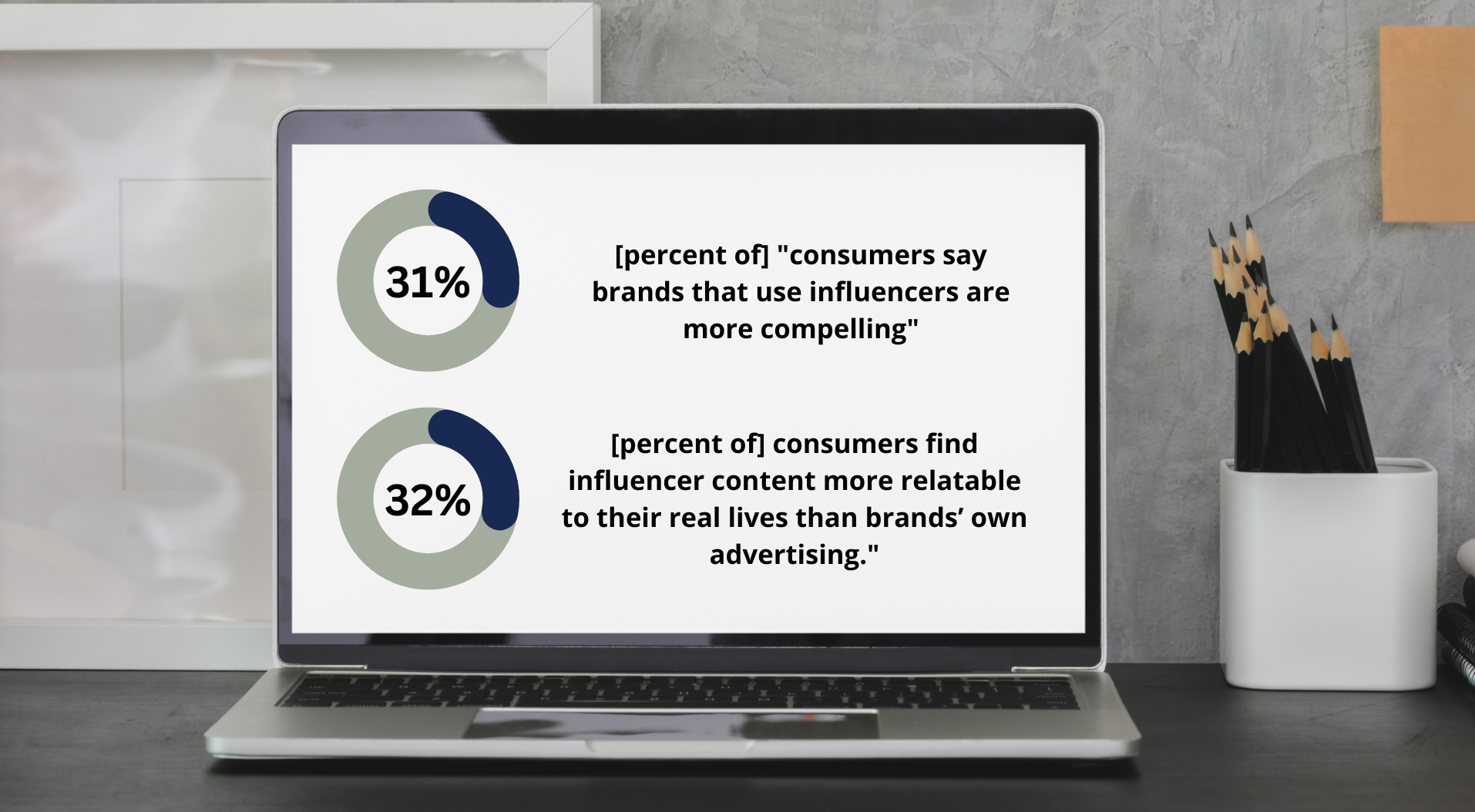 However, to set your brand up for success, you must choose your partnership wisely to ensure your message resonates with and reaches the right people. For example, if the Canadian Skin Cancer Foundation were looking to run an awareness campaign around the importance of sun protection, connecting with someone who has experience in some facet with skin cancer would be ideal as it adds credibility and dimension to their messaging. It adds a personal element which consumers will appreciate more. Of course, it's important that brands approach the partnership holistically. Healthcare can be a sensitive topic, and the last thing brands want to be viewed as doing is being exploitative.
Social Ads
Sponsored ads on social media platforms can be another effective way to create awareness. Healthcare brands should know that "millions of Instagram users are checking out official Business Profiles on the daily. Adding to this, 60% of people claim they discover new products on Instagram and the most viewed stories on Instagram are from businesses."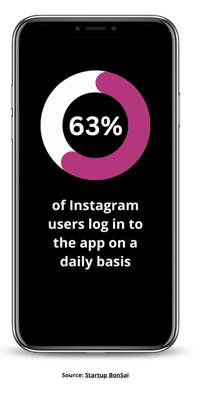 These ads have the advantage of showing up while someone is scrolling and can quickly grab the attention of users. They are best implemented to grab attention, peak interest, and direct elsewhere, where more elaborate and in-depth information or content may be housed. This is particularly effective for Gen Z and Millennial consumers as they tend to prefer getting news and information from social media, and healthcare brands that leverage it effectively to spread awareness and information will reap the benefits. According to research from the American Press Institute, "Gen Z and Millennials are still more likely to get news and information more frequently from social media including Facebook, YouTube, Instagram, TikTok, Snapchat, Twitter, Reddit, LinkedIn, Twitch, and Nextdoor. Indeed, 71% get news from social media platforms at least daily and 91% at least weekly. On average, they consume news from about four social media platforms at least weekly."
For best results, consider using them to enhance a larger social strategy that also makes use of influencers. Influencers can provide more depth to your messaging and sponsored ads can help intrigue your audience and garner awareness quickly.
A Lesson in Social Media Effectiveness
The power of social media for health-focused awareness marketing was evident when Dettol, a disinfectant and cleaning brand in India, launched their #HandWashChallenge on TikTok. While not a healthcare brand directly, their campaign message was one echoed by many medical organizations, especially during the pandemic.
The campaign was, unsurprisingly, centered around the importance of handwashing and aimed to educate consumers on the right way to do it. TikTok states, "Users were encouraged to perform a dance routine that mimicked the act of washing one's hands for the recommended 20 seconds. Once completed, they were then encouraged to share the video with friends using the campaign hashtag while tagging Dettol. Users could even improvise on the proper handwashing technique, making these challenges even more memorable and sharable."
The brand utilized TikTok's TopView and In-Feed Ads to ramp up the reach of the campaign, to remarkable success, garnering 303 million impressions and reaching 42 million users.
Dettol's success solidifies the value in social media, and healthcare brands would be remiss not to take note and examine how they can leverage the power of social media for awareness campaigns. Social platforms provide an invaluable tool for connecting with consumers, especially the Gen Z and millennial consumers, who together represent the largest consumer base.
Reaching your consumer base effectively, however, requires an in-depth understanding of your audience. A well-researched, tailored approach is needed as creating success for your brand comes down to understanding where your brand and your message fits best, and how you can deliver the most value for your audience and create enduring connections.