There's no doubt that this year has been chock-full of front page news. We saw our share of the good, the bad, and the blunders in 2018. As the year draws to a close, we wanted to take a look at three of the biggest headlines in marketing over the past year, explore why they caught our attention, and unravel why they were significant for the advertising industry. We predict we haven't seen the end of these stories and they'll remain on marketers' radars well into the new year. So, settle in with a warm cup of tea and enjoy this moment of nostalgic reflection.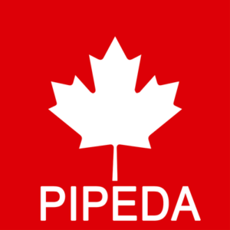 Privacy: Several high-profile data breaches in 2018 made the issue of privacy a hot topic. Under Armour, My Heritage, Saks Fifth Avenue, and Lord & Taylor have all reported data breaches this year. And who can forget the Cambridge Analytica scandal that rocked Facebook? In March, reports began to emerge about how the political data firm collected the personal information of 50 million Facebook users via an app that scraped details about people's personalities, social networks, and engagement on the platform. In April, Facebook notified 87 million members of its platform that their data had been shared.
Fundamentally, almost every aspect of our lives revolves around data. In light of the ever-growing list of data breaches, governments around the globe began to set out plans for data protection reform. The GDPR came into effect on May 25, ushering in a new era for consumer rights regarding data. It's an unprecedented, sweeping legislation designed to give EU citizens increased control over their personal online data. Its legislation applies to any company providing goods or services to the EU market, even if the company isn't physically present in the EU. Canada followed suit on November 1, by introducing the Personal Information Protection and Electronic Documents Act (PIPEDA). Organizations will face strict new privacy breach response requirements with respect to any data security safeguard breach.
What does this mean for marketers? Under PIPEDA, every organization that collects, uses and discloses personal information in the course of commercial activity in Canada (with a few exceptions) must follow new mandatory data breach record-keeping, reporting, and notification rules or face significant non-compliance consequences. In order to avoid hefty fines, marketers must be able to jump into action in the event of a data breach. For a quick reference guide on how marketers can navigate the murky waters of privacy regulation, check out our blog about General Data Protection Regulation preparedness.
Brand Activisim: According to the 2018 Edelman Earned Brand study, nearly two-thirds of consumers around the world will buy or boycott a brand solely because of its position on a social or political issue, a staggering increase of 13 points from last year. And it appears that brands who responded to today's turbulent political climate and to changing consumer opinion have experienced positive outcomes.
Outdoor gear brand Patagonia took a chance on political activism with the launch of Patagonia Action Works, a digital platform connecting customers with local grassroots organizations working to save the planet. Their goal is to help customers learn more about local environmental issues and how to get involved with events, petitions, fundraising and volunteering time and skills. Recently, CEO Rose Marcario announced the company will be donating the $10 million Patagonia saved in recent tax cuts to environmental programs, pointing the finger at President Trump's climate change denial as motivation. Is the gamble paying off? It appears so. Patagonia, The North Face, and Columbia are among top performers in selling outerwear online, and Patagonia attained the highest loyalty among them, with 66% of outerwear buyers' spending going to that brand.
Patagonia's not alone! After the Parkland, Fla., shooting, Dick's, a sporting goods retailer, announced it would remove assault weapons from its Field & Stream stores and stop selling guns and ammunition to people under 21. The results indicate, at least so far, that their activism paid off. Net income for the first quarter rose to $60.1 million at Dick's Sporting Goods, up from the same quarter the year before, when it were $58.2 million. Sales were also up, increasing 4.6% to $1.91 billion.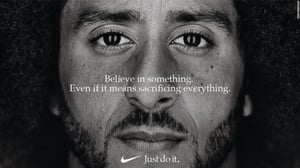 The brand activism story of 2018 is Nike's endorsement deal with Colin Kaepernick. On September 3, Nike debuted their new campaign featuring the former San Francisco 49ers quarterback, who sparked the wave of NFL national anthem protests against racial inequality last year. His actions enraged many, leading Kaepernick, who is currently an unsigned free agent, to claim he has been blacklisted by NFL leadership. After the announcement, many Nike customers blasted the decision on social media. Some filmed themselves destroying Nike products and claiming they will boycott the company. Even President Trump, who has been a very vocal critic of players kneeling during the anthem, weighed in on Nike's endorsement deal on Twitter, questioning the company's decision. Once again, brand activism does not appear to have hurt Nike. In fact, their sales grew 31% from Sunday through Tuesday over Labour Day this year, besting 2017's comparative 17% increase.
Each of these decisions to be more political were made by brands that counted the cost of political activism and decided to stand for an important cause. These leaders hope that their political activism will help shape public opinion and potentially lead to lasting change, while simultaneously cementing their reputations as moral leaders and change agents. Marketers, on the other hand, appear to have a different take on brands and political activism. The latest CMO Survey asked 324 marketers the question: "Do you believe it is appropriate for your brand to take a stance on politically charged issues?" The answer was a resounding no. Only 21.4% believed their brands should take a stand.
So should companies get politically active with their brands all the time? Probably not. If so, their actions may, in fact, lose their punch when consumers stop paying attention. Instead, political activism is an issue-by-issue, moment-by-moment decision that is not only conscience-led, but brand-aligned.
Looking to dive deeper into the world of brand activism? Check out Clare Tidby's blog post from earlier this year, When Brands Get Political: Learnings from Super Bowl LI.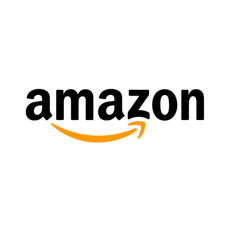 Amazon Advertising: Next to Facebook, no other company grabbed headlines in 2018 quite like Amazon. From criticism about poor worker conditions and low wages by US Senator Bernie Sanders to the frenzy caused by their request for proposals for their HQ2 and the subsequent backlash after the official announcement, Amazon certainly captured world-wide attention.
Perhaps the Amazon story of 2018 that captivated marketers most was the company's deep dive into advertising. In a blog post on September 5, Amazon announced it would restructure its ad services over the next several months to make buying and managing campaigns easier and under one name. And according to execs at multiple media agencies, some advertisers are moving more than half of the budget they normally spend with Google search to Amazon ads instead. Although Google and Facebook are expected to totally dominate the U.S. digital advertising market for the years to come, eMarketer expects Amazon's digital ad business to grow at a very rapid clip, at more than 50% per year through at least 2020, when the e-commerce giant will reach 7% of all U.S. digital ad spending.
Why is this remarkable? First, the digital duopoly of Facebook and Google will soon become a triopoly. Second, this has created substantial product marketing opportunities for brands if they can quickly discover how to integrate Amazon into their media plan. For tips on creating your brand's Amazon Advertising strategy, read my blog post From Bookseller to Marketer: The Rise of Amazon as an Advertiser.
What do you think was the most groundbreaking marketing headline of 2018? Hit us up on Twitter and let us know.