Background:
On January 11th, 2018, Facebook announced that they would be updating the core algorithms which drive the content found in a user's News Feed. They also disclosed that this change was occurring due to the criticism the company has received from users, specifically related to the quality of content they were finding in their feeds, namely content classified as "fake news".

Read the full announcement here: https://www.facebook.com/zuck/posts/10104413015393571
Implications:
The forthcoming changes to the Facebook News Feed will be seen in the coming months, they will aim to develop more meaningful interactions between users. This improvement in the user/user interactions will be a major step from Facebook in combating criticism over "fake news" which has recently become a highly publicised due to the possible implications this had on the US election.
The team at Facebook has acknowledged this change was made for strategic reasons, the quote below is from Adam Mosseri who is the Head of News Feed @ Facebook: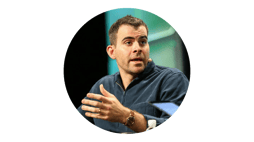 "Because space in News Feed is limited, showing more posts from friends and family and updates that spark conversation means we'll show less public content, including videos and other posts from publishers or businesses. As we make these updates, Pages may see their reach, video watch time and referral traffic decrease. The impact will vary from Page to Page, driven by factors including the type of content they produce and how people interact with it."
For Users – the experience should improve in a meaningful way, with more real estate on the News Feed being allocated to the individuals "meaningful connections" as was defined by Facebook.
For Businesses – this change will likely equate to a decline in organic post reach and subsequently traffic as these changes roll out. As the algorithm update will prioritize the user community over content shared by businesses and publishers of content.
Businesses will need to improve the quality of campaign creative and posts in the News Feed, a point which Facebook has been actively promotion for the last few quarters to advertisers.
For those businesses who relied solely on organic posting to drive traffic to their Facebook page, this change will likely require a business to incorporate Facebook's advertising products into their distribution strategy, leveraging organic and paid actions to reach users post algorithm update. Simply put, a business will need to invest in Facebook ads to maintain the reach they are seeing today from purely organic posts.
In Summary
This change should be viewed as a positive for Facebook. The platform has seen a decline in user engagement over the past 12-18 months, the forthcoming change appears to be a positive step to regain users trust and ultimately attention.
Mark Zuckerberg did allude to this change late in '17 during an earning call, when he noted that the battle against "fake news" would have implications for both investors and users. The changes announced on the 11th seem to confirm what was previously suggested.
Although the implications here for businesses are not fully clear, it would appear that the requirement to invest in Facebook advertising to maintain reach within the platform will occur. A step which will likely ease investors concerns over time.