North End Opportunities Fund Christmas Charity Update

This time of year is wonderful; busy, but wonderful. The holidays mean many different things to each of us. Within our business, it means reflecting on the past year, thinking ahead to the exciting opportunities that await, spending time with family and friends and most importantly, supporting our local community.
This year, Time + Space has partnered with North End Opportunities Fund (NEOF) to give back to our local community. NEOF provides youth in the North End of Halifax (including Bayers Westwood) with the opportunity to participate in programs that they would otherwise be unable to take part in.
NEOF was established by community members who give their time and energy to create opportunities for local youth. Here at Time + Space, many of us have been part of teams, attended camp or were involved in lessons: we know these opportunities have a lasting impact.
We featured our team's stories on our Facebook page highlighting the personal value of activity involvement. Throughout the stories, the common theme was that sports, activities and camps taught us skills that we employ every day in our lives and careers; they helped us learn confidence, how to work as a team, leadership and the value of community involvement. Not to mention, we made some great friends and lasting memories!
We've been raising funds with a corporate donation, raffles, draws, and asking partners to provide support to NEOF in lieu of gifts to us. So far, our community has helped us raise enough to send four kids to an activity of their choice. We couldn't have done it without the support of our business community, partner donations and our team. We'll continue our efforts until the end of this year.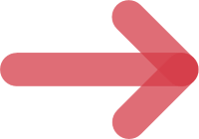 If you'd like to support too, you can do so on our GoFundMe Page
A special thanks to the following businesses for their generous donations to our fundraising initiative:
And special thanks to our own, Becca Rowland who contributed her artwork for our social & holiday card. We couldn't help but share it: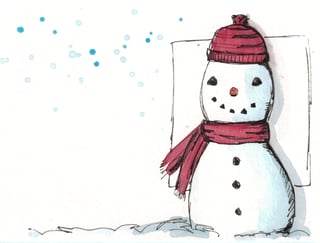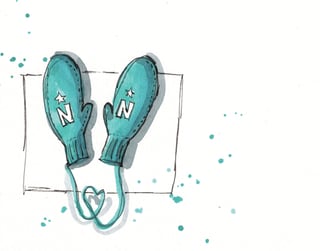 To find out more of Becca's work follow her on Instagram.
Thanks to everyone for your support! Keep an eye on our Facebook & Twitter for the final tally of support!