As I look back over 2017 and take stock of the opportunities and challenges, I have been considering the role of purposeful disruption in business. Last year was a brilliantly successful disruptive year. What does that mean? In an organization that has been pretty successful for 30 years, within a rapidly evolving industry that builds its creds on understanding equally fast-moving consumer behaviour; we took risks, learned valuable lessons, launched new services that meet our client's needs and attracted unique and diverse talent and clients to the organization.
It was a great year overall, with lots of unintended twists and turns along the way. In the end, I believe that we are better positioned for future growth. I will admit that there were moments where I confronted the inevitable doubt of whether we would be successful in our decisions. But then, I guess that's the point – if you are leading in uncharted territory, there will be moments of anxiety. That is the role of a leader in any aspect of life: managing ambiguity while staying focused on the goal. That is also why the people you take with you on the journey are so critical.
So, what does this all have to do with disruption?

H

ere's what I've learned as we purposefully set out to disrupt the status quo in 2017.
Diverse perspectives are more important than you think
The stats bear it out. Diverse skills, experience, gender and ethnicity all contribute to more successful companies. By hiring unique skills and experiences, we have more robust, well-balanced discussion and ideation sessions than ever before. Our work is more strategic when we build teams that bring new and different thinking to the challenge. I feel blessed to have friends and family from different countries, age cohorts, gender, sexual orientation, socioeconomic status (income, occupation, social position), religious and political viewpoints. Sometimes it's challenging to understand and appreciate others' view (as we are witnessing in global politics), but how dull would our lives be without varied viewpoints? Research suggests that diversity even makes us smarter. "Diversity can improve the bottom line of companies and lead to unfettered discoveries and breakthrough innovations." Who wouldn't want that?
Hire
s
low
and act on misalignment quickly
I know from experience the cost of not acting quickly enough to dispel the organization of those individuals who are not aligned with the vision. People who are problem seekers, who do not embrace their teammates' unique skills and who generally cannot contribute in a way that makes both themselves and the organization successful deserve a timely goodbye. As our business coach advises: 'Bless and Release,' with the intention of freeing your organization to get on with its mission.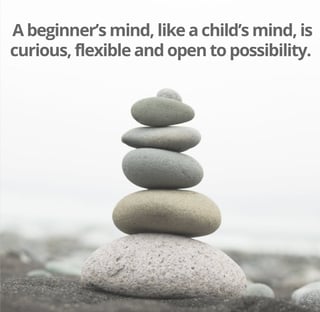 Our organization only gets stuck when we, the people in it, are stuck on one way of doing things – the way we have always known or the way that one well-intentioned, but ill-informed person believes is best. Most humans don't love to change, I admit. With the pressure to transform businesses, as a leader I must have a high tolerance for uncertainty and inspire others towards that attitude as well. I love the freedom from the burden of expertise but I also concede that it can be unsettling.
A beginner's mind is like a child's mind – curious, flexible and open to possibility. Curiosity solves problems, finds new ways of doing things and breeds collaboration. I believe that curiosity along with compassion and humility are extremely important leadership traits. That is why I am committed to asking more questions in the upcoming year.
Culture
is
always a
leadership priority
Culture is our brand identity and as Simon Sinek has written "a culture is strong when people work with each other, for each other. A culture is weak when people work against each other, for themselves." The commercial impact of a healthy culture cannot be denied. Shared organizational culture helps to unite diverse individuals and results in better communication (less conflicts) while ensuring an equitable experience for all. So, I am happy to say that in a year that was disruptive in many ways, our culture rallied to get us through the bumpy moments. Sure it has room for improvement and that is why it will continue to be a top priority for our leadership team in the upcoming year.
Short term pain
sometimes
does
lead to long term gain
This year we said goodbye to some great folks who had been with us for awhile. We implemented new technologies and hired talented individuals with expertise that will help to define some of our future products and services. There were some hold-your-breath moments, followed by one of the best revenue quarters we've had! The changes, disruptive at the time, have led to beneficial improvements in our business and the creation of new services for our clients.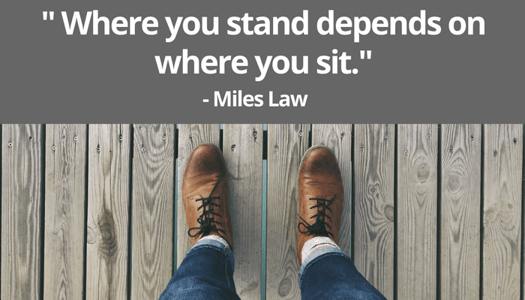 I have learned that distrust is created by poor practices. I don't want to be one of those well-intentioned people who implement changes without an understanding of how it impacts others. Processes that inhibit creativity, are onerous and don't create overall value will only serve to break down our relationships. I intend to understand the overall impact of our practices as we evolve our suite of services.
As I welcome 2018 and all that it brings, I am confident that the lessons learned in 2017 will help me to balance the necessary tensions between ambiguity and stability that are inherent in everything around us today. The same tension that is so important to innovation. My intention is to continue to be positively disrupted in 2018 and I wish that for you as well.