What you will learn in this post:
How grocery evolved between 1916 and now

How large corporations are able to better-meet the changing demands of the consumer

The progression of home-delivery and its impact

How Amazon-like companies have disrupted the grocery and CPG landscape
Remember the good ol' days, when shopping meant driving to the store with your list, grabbing a cart, putting everything in and driving home… then calling it a day? Not anymore.
We're currently in the midst of witnessing a major shift in the grocery / consumer packaged goods (CPG), one that caters specifically to the consumers who favour immediacy and convenience, two key pillars of highly digitized societies.
How did we get here, and why? Today, we see giants like Amazon and Walmart seemingly understanding consumer needs on a deeper level and making the shopping experience seamless. This impacts the grocery / CPG world and beyond, as the impact these changes have trickle into many areas of business.
The Giant's Who Cater to Consumers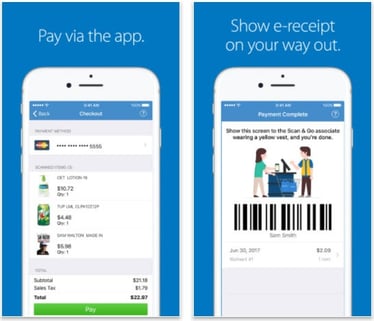 As a society, we have all become increasingly impatient. That trend has leaked into many aspects of our lives and the major CPG retailers have responded. Take Walmart as an example, they have introduced tech to help improve the shopping experience by addressing multiple consumer pain points with their award winning in-store app (Shopping and Saving).
Walmart has even been active in the "beta testing" game with a retail & CPG focused app with the (limited location) release of Scan & Go. Again addressing the time sensitivity of consumers in their retail locations.
This type of innovation and investment on behalf of Walmart is a clear signal to the market that they are feeling the changes in consumer purchase habits and developing a strategy to better serve the customer. For CPG brands, this becomes very important to consider when evaluating channel partners as not all are following the path of Walmart.

Similarly, Amazon has dipped into the grocery market with their re-imagined brick-and-mortar space: Amazon Go. Although you can only find this service in Seattle at the moment, early testing indicates this will likely become the new norm: the notion is incredible, imagine walking into a grocery store, grabbing your items, and then simply walking out without having to wait in line? Especially if you're aching to get home for dinner after a long day at work?
Amazon Go leverages AI to track consumer behaviour in the store, examining the products that are looked at, picked up and ultimately place into the consumers basket. Then linking those purchases to your Amazon account, allowing the consumer to simply exit the store and to be billed automatically. As highlighted earlier, solving a major pain point of "time" for the consumer.
The move becomes even more interesting as this step is a mesh between online and offline, no differently than what Walmart has done. Allowing these retailers to better understand offline & online purchase patterns and to also to develop strategies to improve offline merchandising and to increase online sales, an environment which is far less overhead-heavy.
The At-Home Delivery Services - Lowering the Share of Wallet
Traditional brick & mortar retailers are also seeing a change in consumer trends related to the way they source fresh products. Over the past 12-15 months we have seen an explosion of national and regional players in the "meal prep made easy" space, these companies focus on a core consumer pain point and deliver fresh ingredients to your door.
The idea itself isn't overly ingenious, but the logistics here are impressive and we would argue that the pressure Amazon has placed on the entire logistics industry over the past 3-5 years has allowed these players to emerge as the time from pickup to deliver shorten.
Players such as. Blue Apron, Plated, HelloFresh, and Purple Carrot are just some of the new food services that give you the impression of being your own personal chef, but also eliminate the time of the store visit for consumers. Although these brands tend to specifically target Millennials, their value proposition has the potential to reach a much wider segment of the audience.
This trend is one which if it continues to build momentum could becomes very problematic for retailers. As these players are taking a fairly large portion of the "fresh" spend of a cart out of play for them, the non-perishable portion of the cart could begin to be more widely tackled by a player such as Amazon / Walmart who understands your consumption and ultimately refill requirements, ultimately, further eliminating the need to visit a brick and mortar location.
The fact that major retailers in the Canadian marketplace (think Loblaw, Sobeys, etc) haven't moved quickly into this space should be considered an opportunity lost in our opinion.
The Competition is Ramping Up: Winner = Consumer
We've talked at length about Amazon & Walmart, but we would be missing the mark if we didn't acknowledge the phenomenal effort being invested by Loblaw to compete in this space.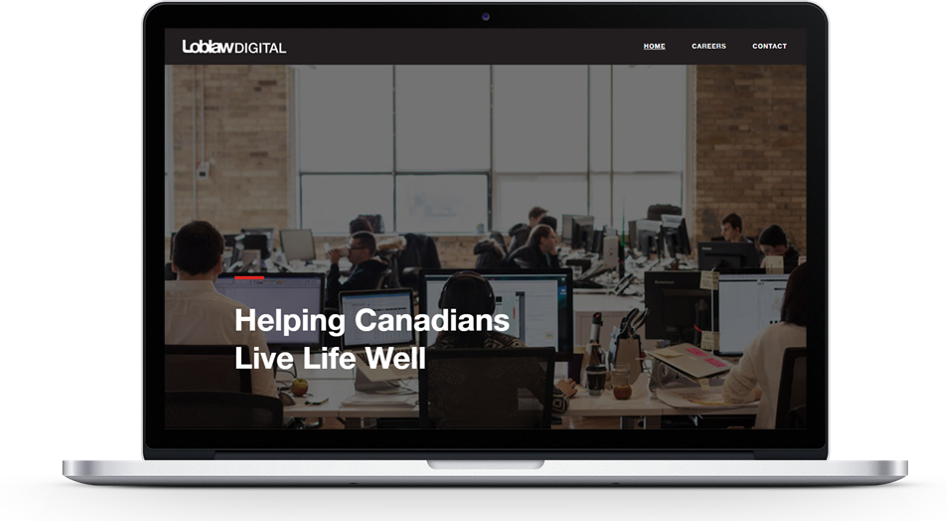 Loblaw Digital has been quietly snapping up IT & marketing talent in Toronto, ON for the past number of months and it looks like their rapid hiring spree isn't over quite yet. Upwards of 30+ positions ranging from data scientists to e-commerce trading are currently being recruited for by Loblaw, a clear indication that they are getting very serious.
An easy argument could be made that they are late to the game, but you could equally argue that they have been cautious and employed a bit of a "drafting" strategy behind the likes of Walmart & Amazon. With such a significant brand presence in Canada, one of the strongest logistics network across the country, they should be considered a formidable player for years to come.
Some time will still be needed to see what can be done by Loblaw Digital, but the indication is that something special is coming from Loblaw in 2018.
Back to Where it Began…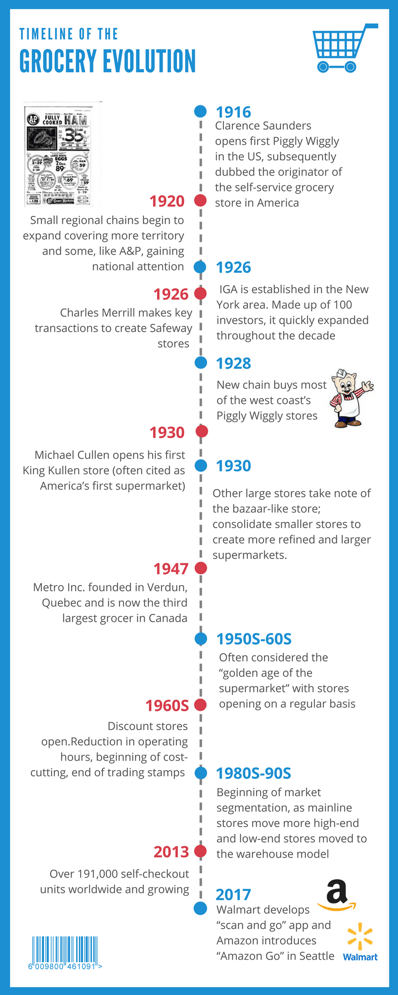 All this to say, our generation of shoppers are a far cry to those from only a century ago. Supermarkets were in the embryonic phase and shoppers were just getting used to the idea of having all of their needs aggregated into one store.
Clarence Saunders revolutionized the industry by changing the general store and turning it into a grocery store. In 1916, the first Piggly Wiggly opened in the US and it's often credited with pioneering the modern day self-service shopper. Today, there are nearly 42,000 items you can find in a supermarket; this Piggly Wiggly was stocked with only 1,000 items.
By the 1920s, again throughout the US, North America saw a chain store explosion. Small regional stores began covering more ground, generating more money and bringing convenience to more people. Prior to this, grocers simply sold dry food and non-perishables, while greengrocers and butchers provided the produce. Finally people could buy canned foods and meat in the same store.
The '30s saw those small regional stores that were dispersed throughout towns and cities congregate into one super store: the birth of the supermarket. With a resemblance similar to a bazaar this adapted for the growing consumer. The idea was quantity, not necessarily quality, so that shoppers could satisfy all of their needs in one place.
Supermarkets were fully integrated into society, more importantly into suburban life, by the 1950s and this hailed what is often called the golden age of supermarkets. Throughout the 50s and 60s, bright and exciting supermarkets were popping up left, right and center. Although in the latter part of this age, discount stores and warehouse retailers emerged for those with tighter budgets but also as a way to generate more interest in their stores. "Cost-cutting" was the new norm within the industry.
Finally, where we find ourselves now has a lot to do with the Walmart model. By the 1990s, stores found themselves stuck between two places, either satisfy the upscale shopper or cater to the discount shopper. Thus, two factions sprouted as warehouse stores expanded, while upscale stores did the same.
So What's to Come?
Consumer Convenience: The growth of data collection & analysis from the grocery segment will likely mature to retailers sending products directly to consumers without the consumer requesting them. If the consumer doesn't want the product, they can simply return it to the retailer. This move will be significant for consumers, allowing them to save time and potentially money on a weekly basis.
CPG focused organizations who will need to lobby retailers heavily to include their products in shipments. If you are in the CPG vertical, being caught on the outside of a move like this could be costly.
Voice: In-home assistants such as Amazon's Alexa are becoming more common. This will allow consumers to save more time, skipping the shopping trip and having their perishable and non-perishable goods shipped directly to them.
We anticipate CPG brands will need a well-defined strategy to play in the Amazon ecosystem to ensure their products are positioned favorably within the voice search algorithms. We have seen significant investment in SEO strategies over the past decade, although as the search queries shift from desktop, to mobile to voice, those strategies will need to be adapted.
Brick & Mortar: With the drive towards convenience and home delivery, brick & mortar retailers will be forced to rethink their offerings. We anticipate an added focus on niche product and in-store experience focus in the coming year. We have seen strength in highly specialized retailers such as Pusateri's in Toronto.
For those who simply cannot compete against the giants, they must find a path and we believe this is a possible route to maintain relevancy. A exciting opportunity for CPG brands offering truly unique products.
Overall:
The current consumer's focus on time: immediacy and convenience has clearly dictated change in the way we market and sell grocery items and consumer packaged goods. This is part of an ongoing evolution. There is no need to be alarmed, but overall, staying in touch with the expectations of the consumer will allow your business to remain relevant and overall, maintain strong relationships with current and future consumers.