The Oscars are to celebrity fans as the Super Bowl is to sports fans. Whether fans are tuning in to see who wore what on the red carpet, the hosts' opening monolog, or to see their favorite actor or actress capture the top award – pop culture lovers are watching live.
There was a great deal of discussion leading up to the 88th Oscars regarding the lack of diversity; however, the live-tuning numbers continue to prove that despite some controversy, there are still large audiences engaging in live event programming. During the pre-show, more than 600,000 Canadians watched the parade of stars on the red carpet and this number increased to over 1 million watching the awards program on Sunday night, about half of the audience of the 2015 Stanley Cup Playoffs.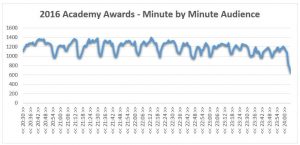 The Academy Awards is arguably Hollywood's biggest night and the selection of host impacts viewership in the same way that the teams making it into the Super Bowl does. In Canada, we saw a slight decrease in viewership during the awards show with Chris Rock as host compared to the 87th Oscars hosted by Neil Patrick Harris. Taking it back another year, the audience is down 15% compared to when Ellen DeGeneres hosted in 2014. Ellen DeGeneres, with her gift for comedy coupled with her warmth and humanity, drove higher audience numbers.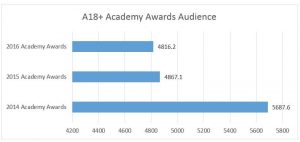 The impact of the 88th Academy Awards goes beyond live-TV tuning. Leonardo DiCaprio's long-awaited best actor win spiked conversation online. His win generated 444,000 tweets per minute and 120,000 Facebook posts per minute, making it the most discussed minute of an Oscar telecast ever. A great opportunity for brands to flock to social media to celebrate and get involved in that huge moment.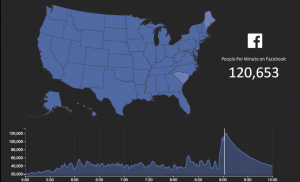 Snapchat, a popular mobile-based social media network with Millennials, had a big presence this year at the Oscars, which showcased behind the scene live footage of the big event. The shows impact continued after the big night. The next day people flocked to Google Search to find out who the winners were, discover who wore what and watch the highlights of the night, extending the reach of the live broadcast into the digital and past the televised program.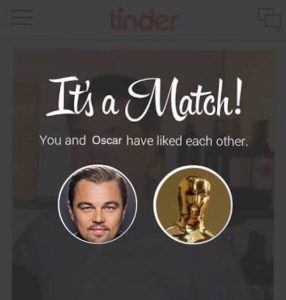 Premium live events such as the Oscars deliver large audiences across multiple channels. As such, it is important for brands to have a multi-channel strategy to maximize their impact and get the most out of the investment. If you are interested in finding out more about aligning your brand to a live event, drop us a line.