When making a purchase in the consumer packaged goods (CPG) market, it is never as simple as just picking up a product. Back in March 2020, we saw a surge in products flying off the shelves and leaving them empty – some motivated by crisis concerns and some simply because they saw others doing so. Motivations for making a purchase or choosing a certain store could range from seeing an advertisement on social media to liking the packaging when you see it in-store, but the COVID-19 pandemic caused many to put certain motivators above the rest. For marketers, understanding what motivates your demographic both online and when shopping brick-and-mortar is integral in meeting their needs and gaining consistent customer loyalty.

We have identified the principal grocery shopper (PGS) segments for CPG as the online, brick-and-mortar, and omnichannel shoppers. Each segment will have individual motivators that tie to their shopping method, however; COVID19 forced behavioral shifts for all shoppers.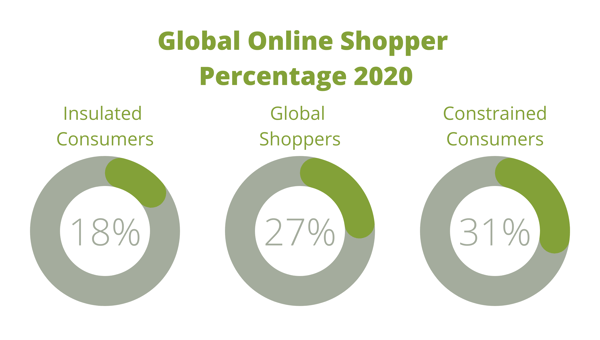 Across all segments of the PGS, the pandemic has created a further distinction between the insulated shopper and the constrained shopper segments. Insulated shoppers are those who may have felt the effects of the pandemic less or even in a positive way, either breaking even or profiting from the effects of 2020. Constrained consumers are those who were hit the hardest from the pandemic and are likely feeling a negative financial effect. Neilsen detailed in their New Shopper Normal study that pre-pandemic, only 9% of global shoppers were regularly shopping online while the pandemic saw 27% of shoppers choosing online for the first time. This was further divided into the constrained consumer segment, where 31%, versus the insulated consumer where only 18%, of the segment was choosing to shop online.
Those who were previously considered insulated shoppers may now be considered newly-constrained shoppers in the last year, this segment growing significantly, impacting the way they shop. While insulated shoppers and constrained shoppers exist in all demographics of the PGS, the above data shows that constrained shoppers are choosing online with more frequency and will have closer ties to the younger online and omnichannel shopper segments while the insulated shopper will have more ties to the older brick-and-mortar shopper segment.

All segments of the PGS are bargain hunting, looking for the best value while shopping, whether in-store or online. Omnichannel and online shoppers tend to enjoy the process of shopping more, due to the flexibility they feel they are offered with digital innovation. The online shopper is also the most impulsive shopper, giving advertisers an extra chance to get their product in front of their audience in a space their credit card may already be loaded into. This ease may directly correlate to impulsivity.

The in-store experience
For many, scheduling their weekly or bi-weekly grocery shop was a highlight of their time in quarantine. As it remained one of the only ways to create in-person interaction, it was a time that individuals took to find a sense of normalcy. Steve Hornyak, chief commercial officer of Fabric stated that "Brick-and-mortar grocery shopping will never disappear —in fact, the longer we live with the pandemic and the more our lives become digital, I think people will expect even more from their trips to the grocery store. There's nothing like smelling freshly baked bread or choosing the perfect cut of meat from the butcher." Those stores that are able to create an experience for their shoppers will be drawing in, particularly insulated consumers, at a greater level. Those who consider themselves constrained consumers will likely not be swayed by experience as a motivator because more pressing issues will be a priority.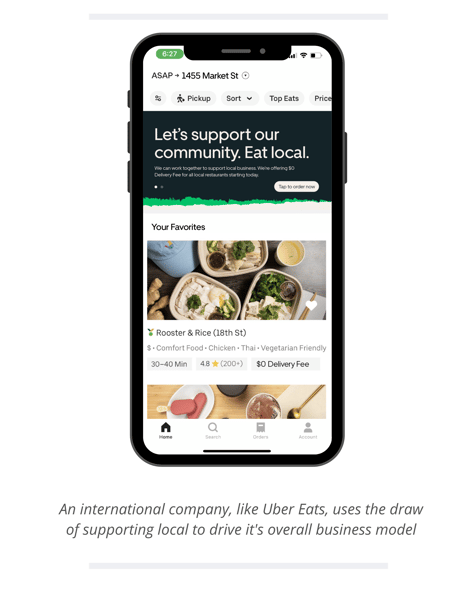 Those that are insulated enough to be looking for experiences are more likely to be brick-and-mortar shoppers and any store or product marketing should keep in mind aspects that are important to an in-store shopper. Store safety has become one of, if not the most important motivator to those who choose to shop brick-and-mortar the majority of the time. Those businesses that have shown a focus on staff and consumer safety are seen in a more positive light than those who have not. A recent survey by Deloitte found 41% said they will purchase more from brands that have responded well to the crisis. We see across the board that customers expect grocery and department stores to lead the way in keeping communities safe and this will continue to be the case long after the crisis has ended.
Canadian Grocer remarks that, "At least one in five Canadians reports they would stop visiting essential service providers such as grocery stores (21%), if health and safety regimes weren't up to their expectations, placing great pressure on businesses to get it right." Keeping safe in a store will be the new standard for creating an experience to all customers. In-store shoppers will only be motivated to enjoy an experience if they feel safe doing so and this will not diminish for years to come.

The online experience
Much of what hindered the PGS from trying online up until 2020 was the digital learning barrier. Food Logistics quoted "In many ways, COVID-19 created a period of 'forced' trial and adoption. This has been true overall, but also importantly among new demographic segments and within traditionally less popular online grocery categories." Those who hesitated to try online grocery may have taken the leap during the pandemic to try out their offerings, and many will stay for the experience that it gives. Where in-store shoppers may enjoy the brick-and-mortar shopping experience because it enhances a personal element to shopping, online shoppers and omnichannel shoppers will choose a digital experience for the ease that it brings them. The online shopper segment is more likely to be part of the Millennial generation and have young children, therefore the online experience will create the draw of ease. This will only continue as the offerings online become more seamless.
Devices like the Amazon Alexa and Google Home aim to create further ease as you can add items to your grocery list as they come up simply by saying them aloud. We will see this continue to innovate in the future as CPG advertisers and stores begin to create experiences on branded apps that they can tie into these devices or onto phones. Everything in the online experience is moving toward "ease" for their online consumers and the online and omnichannel shopper segments will continue to be motivated by the way it saves time in their lives.

In-store shopping
One of the biggest barriers for brick-and-mortar shoppers in using online CPG shopping is assortment. While using an app from the comfort of your couch may bring ease to some, it takes away the flexibility of the in-store experience. Many are concerned that a store's designated shopper won't pick the right item or the one that fits the PGS's needs the best. In-store shoppers are able to choose an avocado that will be ready today over one that will be ready tomorrow, or reach to the back of the bakery to grab the bread that will expire a week later. With current app offerings, online shoppers must trust the store runners to choose the best product for them. Most apps like Loblaws PC Express and delivery app Instacart allow users to go into each item and leave instructions that help the personal shopper understand the customer's needs but those inclined to brick-and-mortar shopping find that takes the ease out of online shopping and only adds stress.
They key to winning over consumers concerned over assortment is in building trust and loyalty with those consumers at every turn. Once good relationships are built in-store, or with good UX and UI, the PGS who is more inclined to in-store shopping will be more likely to switch to an omnichannel approach.
Since the pandemic, the PGS has chosen grocery store 76.5% of the time and department store 9% of the time, significantly more often than smaller retailers both for in-store and online grocery due to the ability to purchase all the required items in one place and limiting the number of outings. The next five years will see these trends continue but may slightly change as smaller retailers share their product availability via enhanced e-commerce or social media.
Online shopping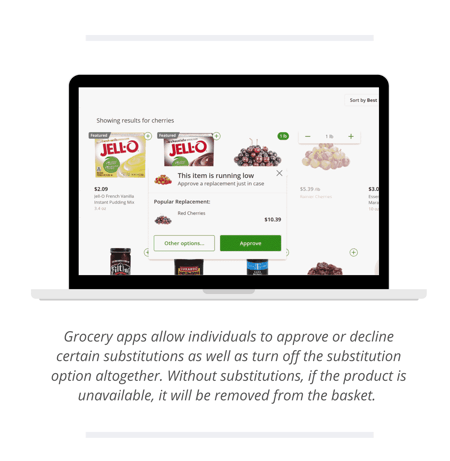 Online shoppers may be hesitant to choose your brand if they have had issues with the selection outlined above. As seen at the beginning of the pandemic that will continue to be prevalent, consumers want to make sure that their order will be fulfilled with what they are looking for; keeping them up to date on inventory is key to this. Retail Dive quoted that "any retailer — small, mid or large — can and should know what they have in stores at any given time, making fulfillment or special orders as easy as possible. Today that probably means curbside fulfillment and some kind of e-commerce." If there is an easy way for omnichannel shoppers to see availability online, they will be more likely to make an online purchase, especially if that product is in high demand.
For those inclined to online shopping, keeping up to date availability for your store or fulfillment center will help assure your customers they will receive the items they have chosen. For brands, this will mean increased communication with outlets to make sure your stock is arriving at the right time, with enough product. Shoppers' brand loyalty will only go so far as making you a first choice; however, if your product isn't available, consumers will not hesitate to choose another brand that is.

Many people lost their financial security during the COVID-19 pandemic, and because of this have switched from insulated consumers to newly-constrained consumers. Because lay-offs were felt across all segments of the PGS the motivators will be split into constrained consumer and insulated consumer rather than into the purchase methods, though each will have their own way of finding those value items.
Neilsen's data shows that "Household spending on FMCG is growing faster among insulated spenders, whose purchases increased +11%, while constrained spenders' purchases comparatively rose by 7%. Insulated spenders will more carefully manage basket size as they grow accustomed to keeping a larger and broader stock of "essential" products while constrained spenders will minimize stockpiling due to economic conditions that will force limitations on basket choices." Marketers will need to be wary of financial situations when targeting their demographics and continue to fit into the category of essentials.
A Canadian retail landscape study by PayBright found that "While 49% anticipated no significant change to their planned 2021 budget, 36% predicted a decrease and only 3% said they would increase their spending. From an age perspective, those most likely to experience a decrease in their 2021 budget are those in the 18-24 and 35-44 age ranges.
Constrained Consumers
Constrained consumers are more likely to be omnichannel shoppers, looking for the best value no matter whether in-store or online. Nielsen's Global New Shopper Normal Study showed that insulated shoppers were 62% omnichannel while constrained consumers were 72% omnichannel. For in-store purchases, our data shows that since the pandemic the Female PGS, particularly in the omnichannel age rage (25-39) started shopping with more frequency at stores that offered budget options like Walmart and No-Frills and men within the same age range began shopping more frequently at stores that offered bulk items like Walmart and Costco. Through this, we are seeing the return of the budget shopper and this will be the most important motivator for the constrained consumer for years to come.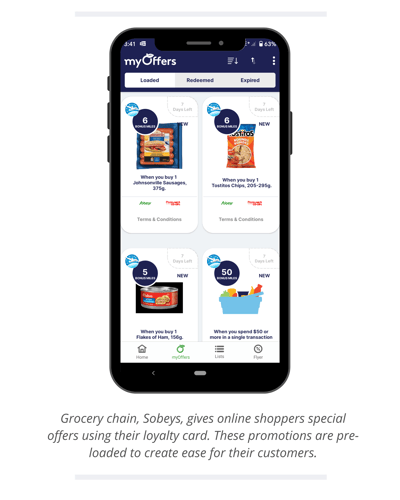 Across the board, the PGS is more conservative with their spending since the COVID-19 pandemic with 54% surveyed saying that they are more careful with their spending than they have been in the past. 32% of PGS's aged 25-39 are feeling overwhelmed by financial burdens compared to only 24% of those aged 40-59. Younger shoppers are also more likely to search for extra income with 41% agreeing that they are actively looking for more ways to bring in money while only 29% of the older demographic said the same. When it comes to finances, the online shopper demographic is struggling to manage stress related to their finances and will look to relieve that burden wherever possible. Because CPG is essential to many shoppers, lowering that bill through promotions and budget shopping will be extra important to their buyers journey in 2021.
Insulated Consumers
The insulated consumer is more likely to fall into the brick-and-mortar category because they belong to an older demographic and may have savings or a pension that have protected them from the financial instability of the pandemic. Even though the insulated consumer segment did not feel the effects of the pandemic financially the way that the constrained consumer did, the older demographics have the highest index for coupon use. Those who use coupons "sometimes" is 57% for female PGS's and 47% for male PGS's while those 25-29 are 46% and 35% respectively. This shows that while older consumers may be insulated spenders, they still care about saving money when possible. This differs from the constrained consumer as they may choose to find the best value for an item as a secondary or tertiary motivator rather than the sole reason for purchasing a product.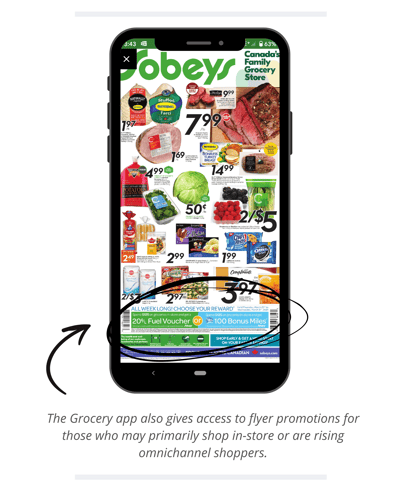 As the insulated shopper skews older, they are less concerned about their own finances but as many worked through the recession in 2008, they have less confidence in the economy. 56% of PGS's aged 40-59 do not believe the Canadian economy will be strong by 2022 but only 24% are feeling burdened by their own financial situation. This will mean that, while still careful with their finances, they are cushioned enough that occasionally spending on more expensive items will be possible throughout the year.
Creating good value for your demographic will be important for years to come as the PGS falls into new patterns of buying and works budgeting in their routine. Being able to meet your consumers where they are during this continuing crisis will ultimately grow affinity for your product and continue well past the budgeting period.

Loyalty faltered as a primary motivator for many as they had to take their financial situations into consideration first. On average, 43% of the PGS segment would choose a brand on special offer over their favourite brand, with the numbers being higher (47%) for younger PGS's and slightly lower (40%) for older demographics. These number have risen 3-11% across all ages and genders since November 2019, punctuating the shift from loyalty to value as the pandemic caused more households to become constrained consumers.
We can also see this shift in our research on rewards programs, with 58% of female and 42% of male PGS' reporting that they have utilized a grocery rewards program in the last year but by the Fall/Winter of 2020 only reporting to have used the program in the last week by 36% of female and 32% of male PGS'. This decline in rewards program usage shows the shift in attention for many shoppers as they have been driven by stronger motivators like safety and finances. Brand loyalty will continue to falter for constrained consumers as they are driven by their financial situations as their primary motivator.
McKinsey (US based data) interestingly suggests that both trial of new products & challenger brand is down overall as a result of the pandemic.
With people spending less time in the aisles (more intentional, in-and-out activity and less casual browsing) consumers tend to favour selecting products familiar to them.
Loyalty programs are still an excellent way of retaining customers that may have found a certain brand as the right fit. According to a 2020 McKinsey & Company survey on loyalty programs, members of paid loyalty programs are 60% more likely to spend more on the brand after subscribing, while free loyalty programs only increase that likelihood by 30%. In addition, paid loyalty programs drive higher purchase frequency, basket size and brand affinity compared with free loyalty programs. Stores like Costco charge an annual membership fee for the ability to buy in bulk, giving the PGS the opportunity to save money on their purchases and exclusivity at a fee. In 2020, Costco, despite their paid membership, ranked highest among male PGS's and fourth highest for female PGS's on store most often visited for groceries.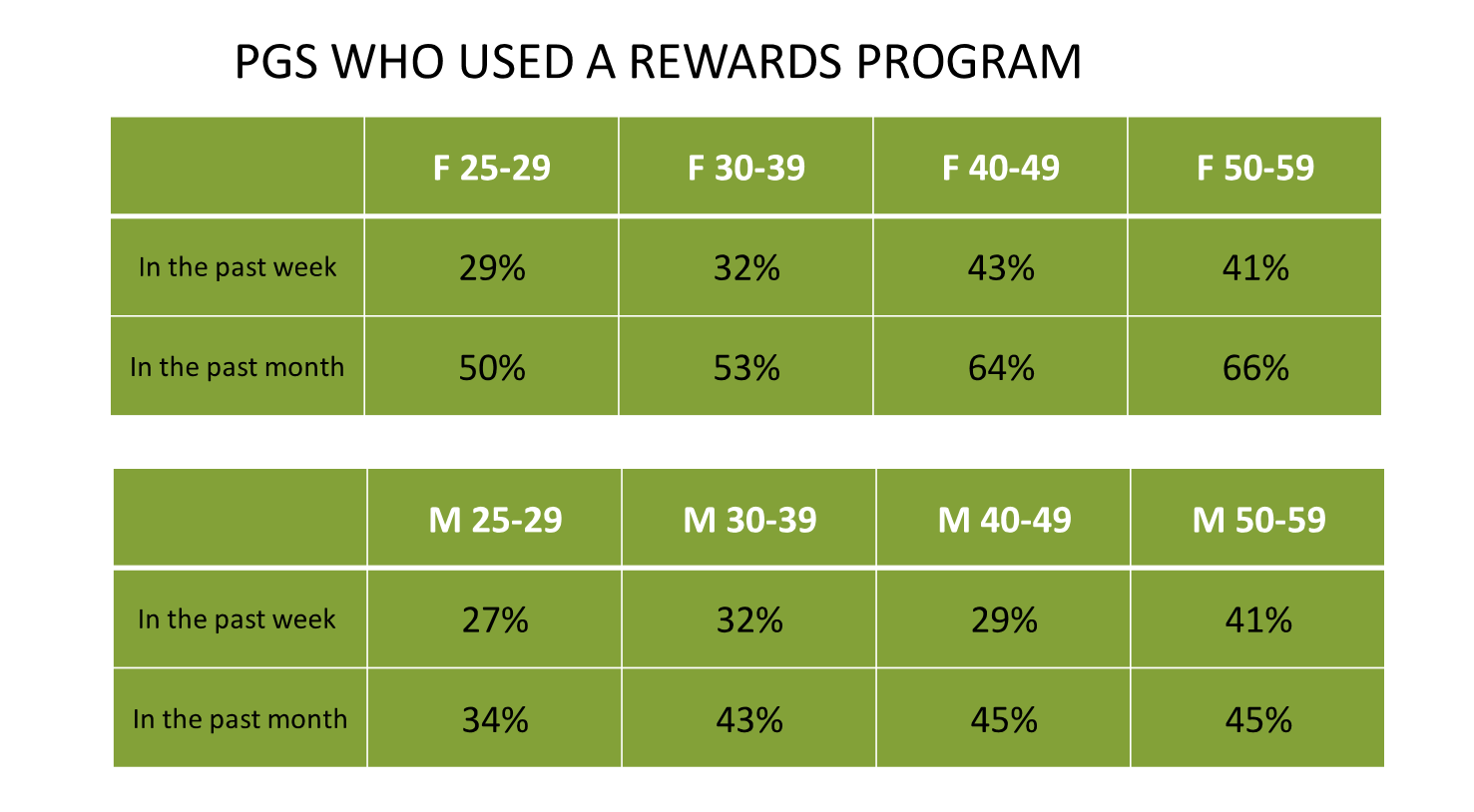 Store and brand loyalty are tightly tied to a consumers' experience, and through the pandemic, many PGS's have switched because of those changing experiences. A recent study by Deloitte found that 41% of consumers said they would purchase more from brands that responded well to the crisis. Those that have gotten things right in the last year have likely made lasting positive impressions of their demographics that will keep their loyalty for years to come so long as they continue to nurture those relationships.
For online shoppers, a new type of loyalty has emerged through the algorithms on grocery apps. Items that are purchased frequently will show up first when opening the app, making it easier to keep purchasing the same brands again and again. According to Think with Google stats,"63% of smartphone users are more likely to purchase from companies whose mobile sites or apps offer them relevant recommendations on products they may be interested in." Consumers will be loyal to the brands that make purchasing easy. One of the impediments for the PGS when online shopping is in trying to find brands through grocery apps, where spelling something wrong may not come up or seem unavailable. Those brands that are able to get in front of their customer's "For You" recommendations are more likely to see more purchases. After all, even in the store, a customer may give up trying to get a product on a high shelf or way in the back and the same is true for online experiences.
If brands can find ways, whether through paid memberships or in grocery apps, to merge the right experience while showcasing value, consumers will continue to choose that brand. Loyalty is about meeting consumers where their needs are, and though the constrained consumer's loyalty may turn toward their financial needs, brands that continue to delight this segment will gain trust and stronger loyalty that will last for years to come.